Hi,
Toolsminati.com Scammers...
Many sh*t people promoting them because they are also scammers. DO NOT FALL IN SCAMS.
Always check before purchasing.
I purchased a service from a seller on Babaito some time ago for $29. However, after only 4 days, the account stopped working and all the tools, especially AHREF and SEMRUSH, were down. I later discovered that the tools were stolen from various groupbuy sites.
I noticed that the tools on the website were not functioning properly. I waited for two days before contacting the seller to request assistance with fixing the issue. The seller provided me with the owner's Telegram ID, and I messaged him for four consecutive days but received no response. Eventually, I discovered that the website was a scam and that many other users had also been deceived.
I have attached a screenshot and link of Facebook reviews as evidence.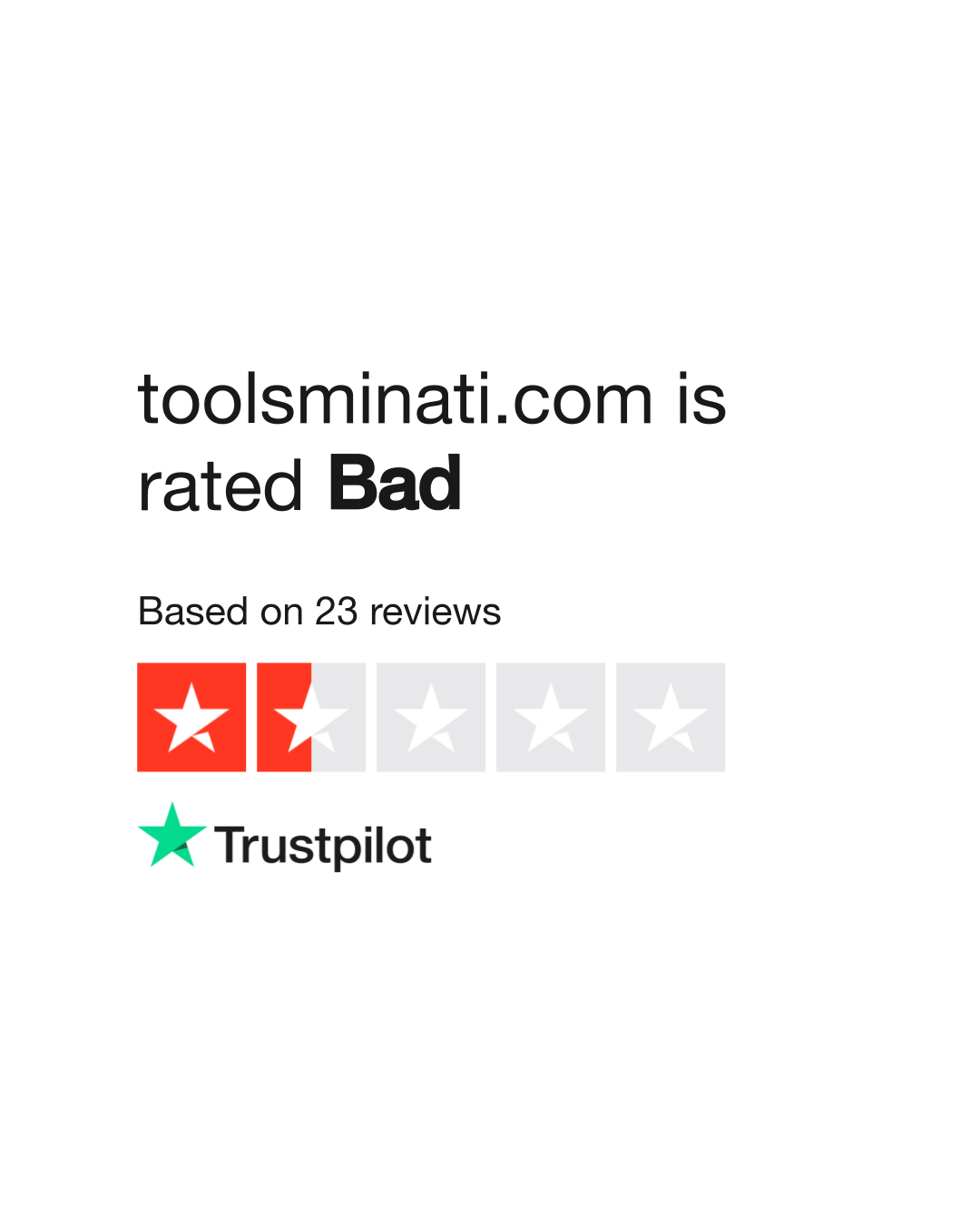 Do you agree with toolsminati.com's TrustScore? Voice your opinion today and hear what 16 customers have already said.
www.trustpilot.com
Войдите на Facebook, чтобы общаться с друзьями, родственниками и знакомыми.
www.facebook.com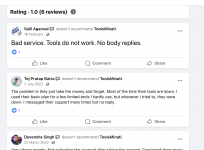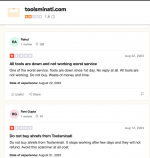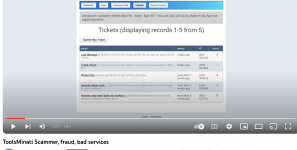 Conversation Proof.